Print Partner of the Month – Landsberg
JP Graphics creates a lot of interesting products, and our latest Print Partner and Job of the month is all about Branding!
As we mentioned in our email last week, Shalini, proved to be invaluable for the Belly Band program that JP Graphics worked on with the Landsberg – Paso Robles Division.
Landsberg offers custom packaging solutions, and they're the perfect partner to leverage our ability to create dimensional UV and specialty finishes on custom bands that surround their package offerings.
As you can see from the video, the added foil and textures really makes these pieces stand apart from the competition.
Landsberg – Paso sold the wine boxes, and we helped them enhance the experience of the purchase with a belly band around it,  adding shimmering Digital Foils, Dimensional UV, or luxurious Soft Touch Lamination.
The program quickly took off as the holiday season approached. Shalini measured the boxes,  laidout the logos proportionately to the size desired, and sent pdf proofs for approval.
These were just two of the projects we did over the very busy holiday season!  We couldn't be more thrilled with how they turned out!
Do you (or a winery you know) need packaging and/or belly bands for your projects?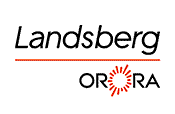 Contact:
Suzy Evangelista, Landsberg – Paso
3650 LA Cruz Way, Paso Robles, CA 93446
805-434-9968 (office)
And make sure to tell her JP Graphics sent you!