Mailing Services for Our Print Customers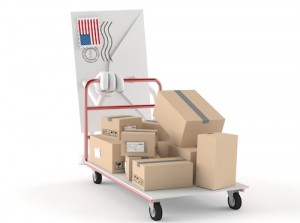 JP Graphics offers our printing customers a fast, affordable, and convenient way to professionally mail postcards, brochures, calendars, greeting cards, technical product literature, newsletters and more.
With JP Graphics mailing services, you enjoy the convenience of a one-stop solution for printing and mailing. And you'll save yourself the time and expense of shipping your printed pieces to a third-party mail house.
After your piece is printed, we handle the mailing for you at the same time. We can use your postal permit, or supply one to print on your piece. We offer kitting of several pieces together, ink jetting addressing and variable data, pre-sorting,  and drop-off at the post office or other service. Our mailing experts will clean your list make sure that you are not sending to non-current addresses and there are not duplicates when you put two or more lists together — we will save you as much money as possible on your mailing.
Please call us for an estimate at 408.235.8821 or fill out the "Contact Us" form.