Meet Miguel Ojeda – JP Graphics Employee of the Month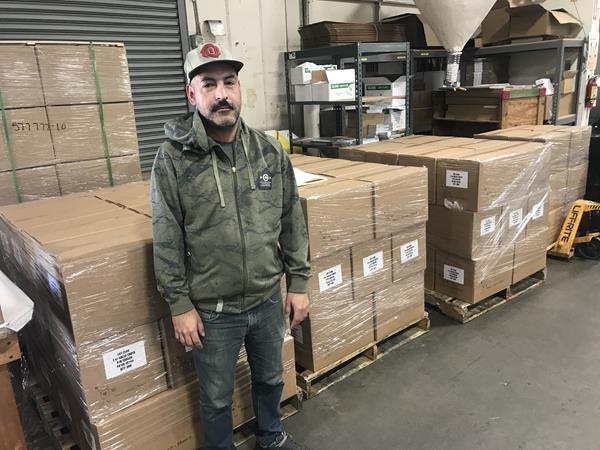 Meet our January Employee of the Month, Miguel Ojeda.
Miguel has worked for JP Graphics since September 2014, when he started out as a driver. He later transitioned into shipping & receiving and is now performing the entire role of Shipping Operations.
This year JP Graphics has started fulfilling more medical and pharmaceutical work.  The shipping department has played a key role in the final QC check, accurate counts and measurements, and most importantly, the preciseness of the delivery memos and labels.  Miguel quickly understood the importance of the tasks, and has met the demands of all the customers. He often requests copies of the Certificate of Conformances and delivery memos as soon as the job is delivered.
With double duties, Miguel has organized his work area, so that he can easily find his supplies. He has readily learned the requirements of FedEx and UPS to streamline the shipping department.
He has also taken on the additional requests of:
Organizing the warehouse to get rid of old parts or dated supplies
Standardizing shipments to 5 box sizes
Using the Xante Printer to create branded shipments and themed shipping boxes
And most importantly – acting as an expeditor, to keep jobs on track, by bringing status into the daily production meetings, to make sure that ALL jobs are shipped on time and accurately
Thank you Miguel for your desire to constantly do more, and taking on extra work as we transitioned to highly regulated pharmaceutical printing.  We appreciate your dedication to JP Graphics especially as we navigate new territories and ways of doing business in 2020.

Map loading, please wait ...
JP Graphics, a full-service printing company, is certified woman-owned and a small business by the state of California and is a Bay Area Green Company. Located at 3310 Woodward Ave, Santa Clara, CA 95054, our 33,000 sq. ft. facility houses a state of the art prepress department, numerous offset and digital presses, a complete bindery, including lamination, and diecutting. Additional services include fulfilment, large format, and mailing. We deliver all over the Bay Area and ship all over the world.