Zund Die Cutter Project Idea
With the digital die cutter anything is possible! Here's a fun project idea that uses the die cutter to create a charming consumer gift for Klein Constantia Farm customers. We love the tiny bees that spill out of the box!
The small white box resembles a bee hive box with embossed ridges to denote planks of wood & nails. The famous Klein Constantia crest is gold foiled on the front of the box below the diecut slit that has one bee on its way into the box inviting you to open the packaging. The box opens to reveal a bee covered, honey comb pattern as well as small diecut bees packaged inside each box. (Designer: Terence Kitching at At Pace Design and Communication)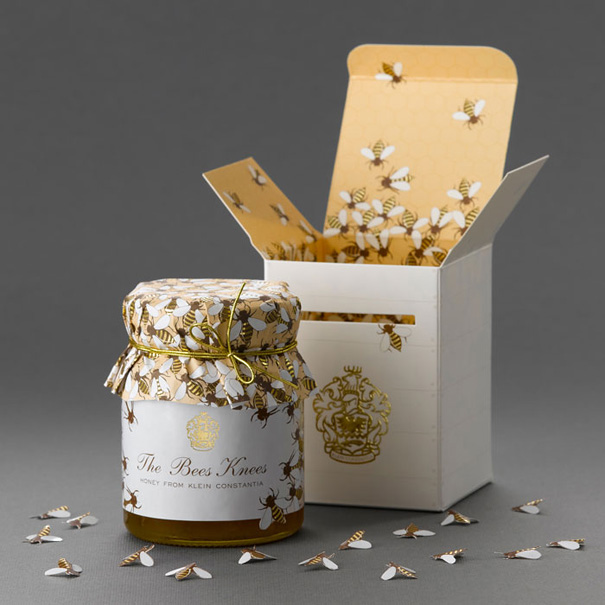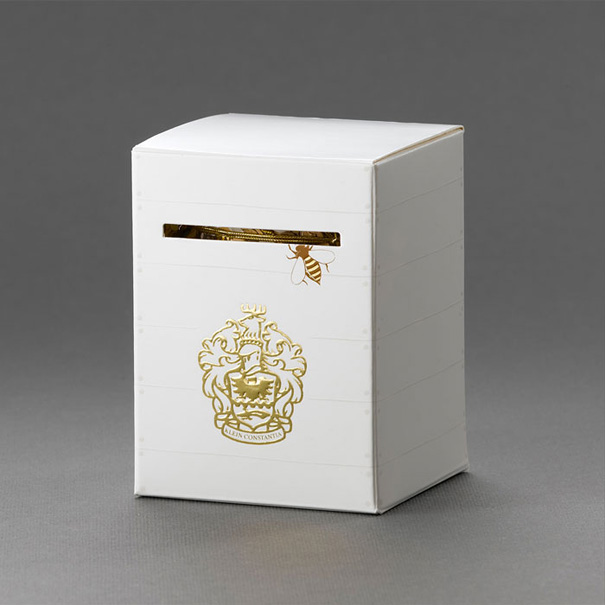 What is Digital Die Cutting?
Digital die cutting works without the use of a metal-cast die to create anything from boxes, signage, invitations, envelopes, trade show exhibits, 3D displays, and more. Unlike traditional die cutting, digital die cutting provides enormous flexibility, flawless cutting technology, low production costs, and a large variety of substrate choices. Whether you're interested in a single piece or several thousand, digital die cutting allows you to express your most creative concepts in an individualized, yet cost-effective, manner.
How Does It Work?
Using software like Adobe Illustrator or InDesign, a digital model of a piece is designed. Provide your own design, or we would be happy to help you realize your creative vision. Designs are then layered and labeled for routing, kiss cutting, creasing, perforating, and more. With hundreds of blades and bits to choose from, the right tool is available for your job. Our Zünd Digital die cutters run twenty-four hours per day, so we can meet your cutting needs while delivering the high quality and productivity you expect.
Contact JP Graphics to realize your creative vision!