Meet Joan Escover – JP Graphics Owner
&

Employee of the Month
This May the team selected Joan Escover, as the employee of the month!
As the owner and founder of JP Graphics, Joan has always focused on her employees and ensures the company offerings remain relevant as print evolves.
This year, Joan took care of our team during the COVID-19 pandemic and made sure everyone could continue to work, receive benefits, and make ends meet during the downturn.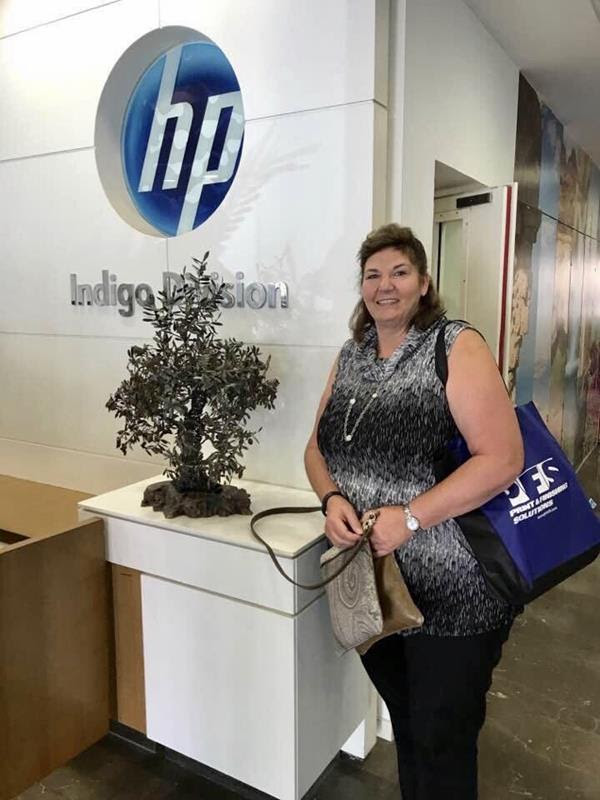 As things started to look dire for small businesses, Joan researched the Care Act, Paycheck Protection Program (PPP), and other relief programs* and submitted the information early.  This hard work paid off.  We were able to remain operational and continue to support the pharmaceutical, medical, and other essential industries that required print services.
The management team's comments are as follows:
Joan's leadership and vision has kept us open during the crisis. – Joe
Joan is a fearless leader in bad situations. – Norbi
It shows Joan cares about the employees first. – Debbie
The masks and other creative ideas Joan brings to life makes us different from other printers. – Dave
Joan is a good mentor. – Miguel
Joan's giving nature and ability to support our team and advocate for others makes her a wonderful employer, colleague, and friend.
Thank you, Joan, for leading the way with a can-do spirit.  Your love of print, your customers, and your employees shows in everything you do.  It is because of your leadership that we have been able to support our families and our customers in both the good times and during the downturns.
We look forward to continuing to 'Print It – Love It – Share It' with JP Graphics for many years to come.
* The Silicon Valley Organization (SVO) was instrumental in providing us with COVID-19 relief information.
Joan is featured discussing their small business resources in their latest video.
If you haven't seen it yet, be sure to watch it. (Joan speaks at 2:24.)
Map loading, please wait ...
JP Graphics, a full-service printing company, is certified woman-owned and a small business by the state of California and is a Bay Area Green Company. Located at 3310 Woodward Ave, Santa Clara, CA 95054, our 33,000 sq. ft. facility houses a state of the art prepress department, numerous offset and digital presses, a complete bindery, including lamination, and diecutting. Additional services include fulfilment, large format, and mailing. We deliver all over the Bay Area and ship all over the world.