Meet the Promo Guy – JP Graphics Employee of the Month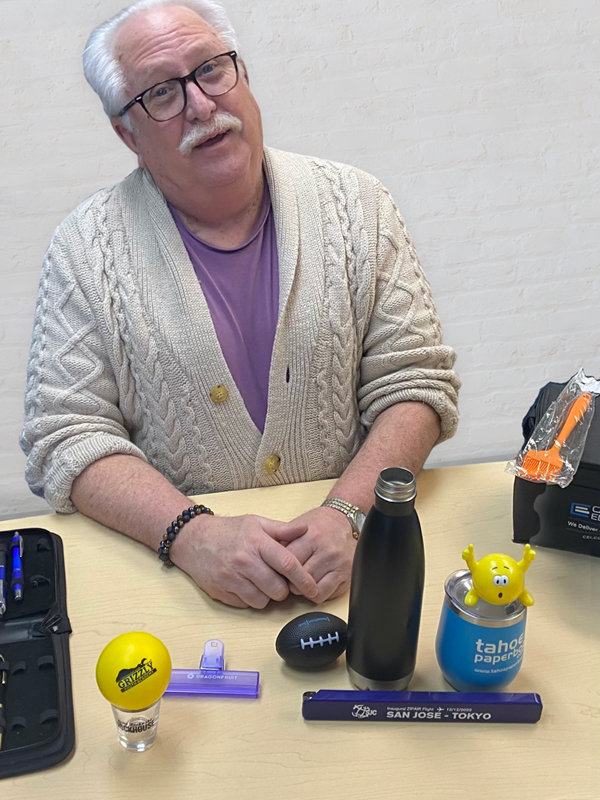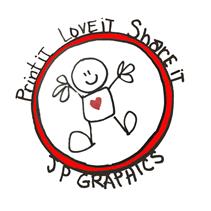 Among the many lessons that we learned during the pandemic was sometimes you need to broaden your product line and add new opportunities for revenue growth.
One of these additions, was to take baby steps into the world of Promotional Products.
We figured if we had a customer's logo, for their marketing materials, it made sense to have the ability to put it on a pen or giveaway.
Our mission was to get lower priced promotional items, that would be suitable for the small businesses, that we are connected with, through our Networking Groups, including BRN's and BNI's Power Partners.
It's not easy getting a start in promotional items, with millions of gifts and vendors to choose from.  However, our competitive advantage was that we could leverage our mailing capabilities, so customers could continue to keep in touch with their clients and mail promos & gifts out during the pandemic.   When trade shows and in-person meetings resumed, the items could easily transition to the perfect giveaways!
When I asked Bill Grizzle if he would be willing to take this on, he did not like networking and wasn't sure about the role.  So, we created a plan, to have a FEATURE Promo that would go out to our network via email, and then have a weekly feature.  Using the social media calendar that our content marketer, Suzi, generates we identified the featured events and holidays for each month.  Who was to know that there is something to celebrate every day!
As we started to refine the program, it began to make sense, and we had fun with the themes.  Incorporating a pen, cooking, sports, or whatever else people would connect with and WANT that giveaway.  Bill is now known as Mr. Promo, and while it may not have been what he wanted to do at first, he is having fun with the challenge of finding the perfect promotional product for each client.   He has also embraced networking, and has become a CF3 member, BNI member, and a recruiter!  He especially loves the Trifecta Meetings and Happy Hour events.
Comments from the managers include:
"Bill has really stepped up. Both in mailings and promos. He is efficient, and gets his dockets in.  I can see the growth."  ~ Dave
"Bill is an 'Interesting' Cubicle Mate.  He always has a political view or a Seinfeld Shirt on.  He is the one you can rely on to come in early and have the office doors opened up for everyone."  ~ Debbie
"You think he is the grumpiest guy, but he is the 'wit' at the production meetings, that allow us to laugh and have a good day."  ~ Joe
"Bill has worked here since 2011 and is a guy I started out trying to 'change his spots'.  Then I realized, I could learn from someone that has been around the block way more times than me. His spots are crazy and way more 'edgy' than mine.  We will always share getting denied our COVID shots by Nurse Rachet."  ~ Joan
It is because of the above, that Bill was selected to be our Employee of the Month for December.  Thaks Bill for taking on the promo products at JP Graphics and proving to the world that PRINT MATTERS!!

Map loading, please wait ...
JP Graphics, a full-service printing company, is certified woman-owned and a small business by the state of California and is a Bay Area Green Company. Located at 3310 Woodward Ave, Santa Clara, CA 95054, our 33,000 sq. ft. facility houses a state of the art prepress department, numerous offset and digital presses, a complete bindery, including lamination, and diecutting. Additional services include fulfilment, large format, and mailing. We deliver all over the Bay Area and ship all over the world.