Vaso Azzurro – JP Graphics Print Partner of the Month
JP Graphics prints for a lot of interesting and unique companies which offer some cool and useful products and services.  This month we are featuring Vaso Azzurro, Italian Restaurant located on Castro Street in Mountain View.
Vaso Azzurro means "blue vase" in Italian and is owned and operated by the Sadri Family.  JP Graphics has celebrated many milestones at Vaso Azzurro, and we always feel as if we're part of their amazing family.
As you can see from the video below, their restaurant is filled with great food, songs, laughter, and fun.  The impromptu singing is a treat to listen to while dining on their delicious Italian cuisine.
From a business luncheon to a romantic night for two, Vaso Azzurro has something for everyone.  We hope you'll join them to celebrate a milestone, or even make plans for a romantic mid-week post Valentine's Day celebration.  Be sure to mention JP Graphics when you do!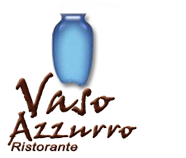 Not only did we create and print the new covers for their menus, (Which are based on the gorgeous artwork in their restaurant) Vaso Azzurro serves both the Syrapinot and new Chardonnay from "Idyll Time Wines".
Mention JP Graphics when you dine at Vaso Azzurro and receive $20 OFF of a bottle of Syrapinot !*
*Valid through March 31, 2022

Map loading, please wait ...
JP Graphics, a full-service printing company, is certified woman-owned and a small business by the state of California and is a Bay Area Green Company. Located at 3310 Woodward Ave, Santa Clara, CA 95054, our 33,000 sq. ft. facility houses a state of the art prepress department, numerous offset and digital presses, a complete bindery, including lamination, and diecutting. Additional services include fulfilment, large format, and mailing. We deliver all over the Bay Area and ship all over the world.