Meet Miguel Ojeda and Pete Anderson – JP Graphics Employees of the Month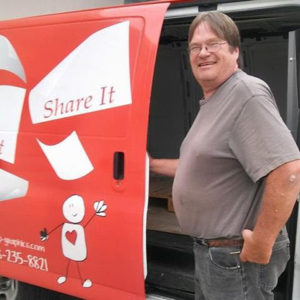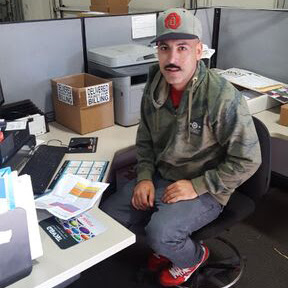 This month was somewhat amazing, as all of our managers chose a great employee, but there was no unanimous winner.  In light of this, two great employees share the honor this month.
Miguel Ojeda and Pete Anderson, both previous winners, but together they made a crazy month of deliveries go incredibly well.
It was primarily the opening of the Chase Center in San Francisco that changed a daily trip to Oakland to a loop to San Francisco and Oakland with rush jobs of print products for a very special sports team, from Art Books to event posters!
With new restrictions regarding dock reservations, Miguel coordinated the daily shipping needs with production, requested the delivery reservation, and assembled a shipping schedule for Pete.
And Pete, the epitome of patience, drove sometimes two round trips to San Francisco and Oakland and back in a day. Never complaining about the traffic or chaos and sometimes not heading home for the day until 7:00 pm.
For this JP Graphics, is so grateful to have such dedicated employees that work together for one common purpose, the satisfaction of our customers!
Map loading, please wait ...
JP Graphics, a full-service printing company, is certified woman-owned and a small business by the state of California and is a Bay Area Green Company. Located at 3310 Woodward Ave, Santa Clara, CA 95054, our 33,000 sq. ft. facility houses a state of the art prepress department, numerous offset and digital presses, a complete bindery, including lamination, and diecutting. Additional services include fulfilment, large format, and mailing. We deliver all over the Bay Area and ship all over the world.