November Monthly Special
Custom Apron – water resistant
Check out our November monthly special – Custom Apron
This personalized apron is available in three colors (see below for details) and can be the perfect gift to bring out the baker or chef in you, your colleagues, classmates, and loved ones.
The apron has 2 convenient front pockets. The image shown here is featuring the ivory color (with a custom design). The design can be anything from your logo to an image, favorite quote, etc. Design can be multi-color, but please note there is a setup charge per color.
Colors Available
Allow for 3-4 days for production once you've landed on design, and email us at info@jp-graphics.com or call us at 408.235.8821 for the order or if you have any questions. We would be happy to help you with the creative concept and can put you in touch with one of our designers.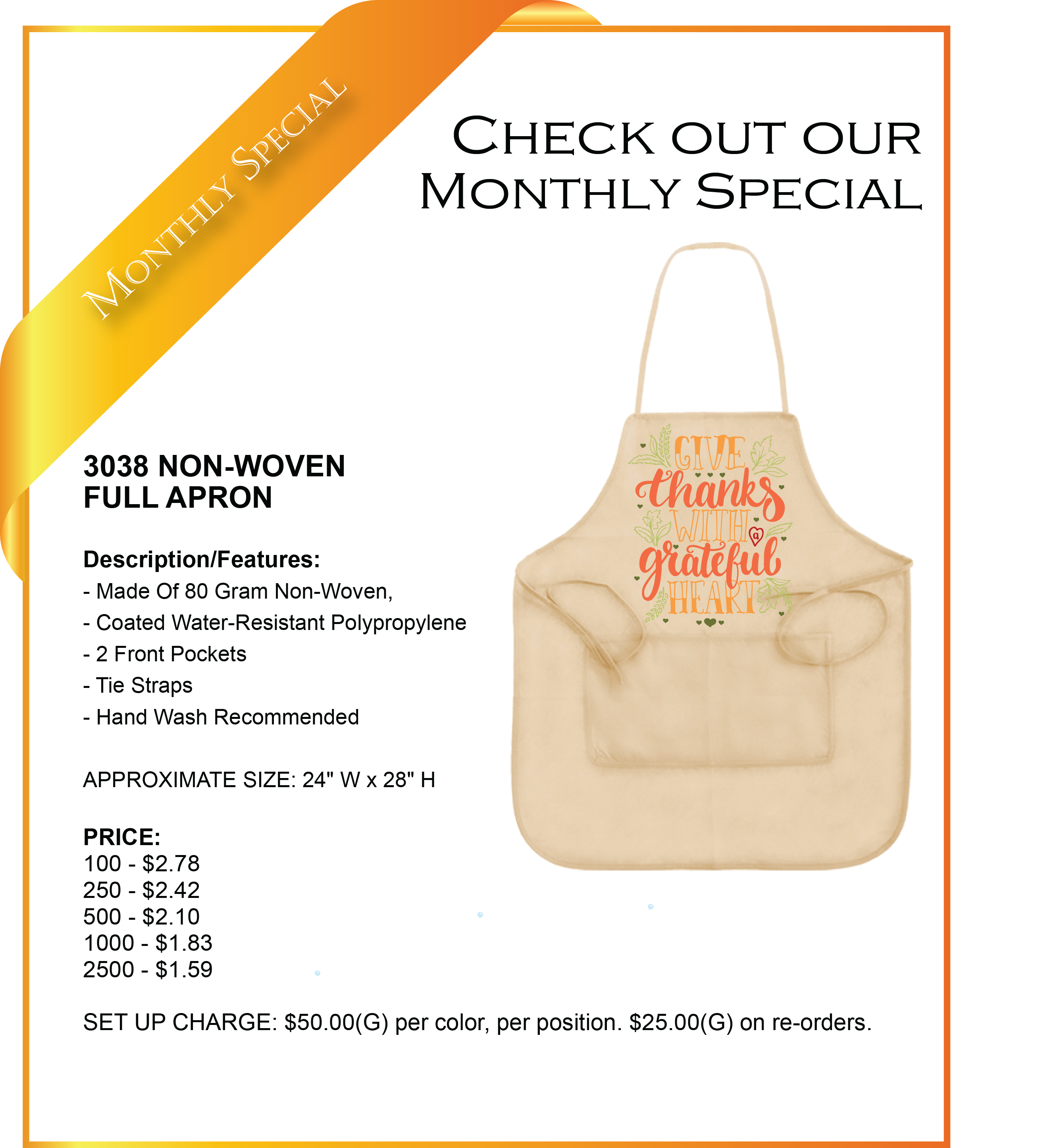 Make it a whole package
2020 has made everything different. But that doesn't mean we have to be in our own little "box." Stay in touch with your students, customers, meeting attendees, community members, and loved ones with an unforgettable care package or Meeting-In-A-Box package. All items selected can be customized to fit your needs (customizable logo, cause, colors, and theme).
Check out our latest kit for Saint Francis Lancer Auction: Friday night snacks,  custom-designed towel & coaster, and more.