Meet Debbie Rainwater – JP Graphics Employee of the Month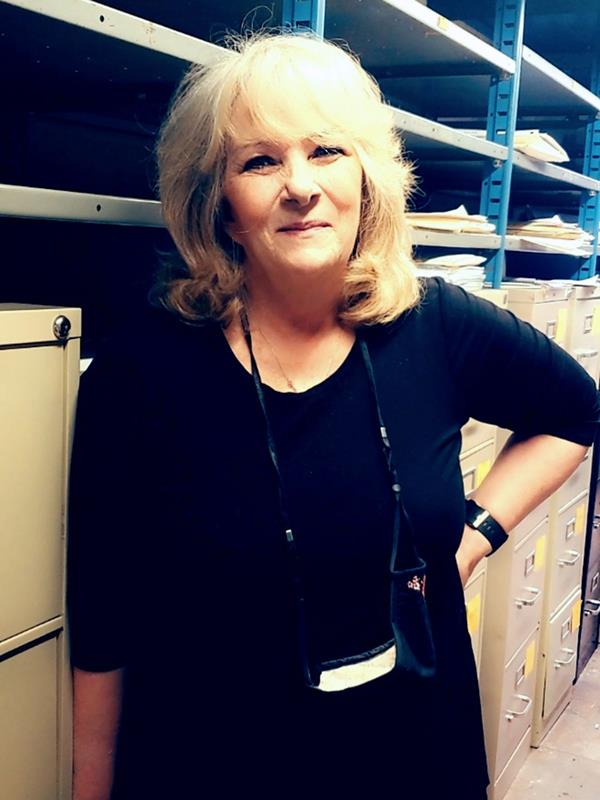 If there is one thing that JP Graphics learned through this pandemic is that we are resilient.  We have all grown stronger in our personal and professional lives over the past year.
After a dismal January, a breakeven February, it was March that we broke away from the pandemic's grip.  This positive change was directly related to Debbie Rainwater's all-in attitude and is why she was selected as our Employee of the Month for March.
Debbie began working for JP Graphics in March 2014 as a Customer Service Representative (CSR).  She had a background in the printing industry, so the job was not new to her, but our way of doing business was.  Debbie quickly mastered our OT View job ticketing system and began her journey to learn what sets our digital and embellishing equipment capabilities apart from other print shops.  She leveraged her newfound knowledge to ask the right questions to determine what our customers need and identify ways to serve them better.  She then entered the custom orders into OTView to ensure the tickets were easy to understand and replicate.
It was Debbie's mastery of the filing system that was the game changer.  She cleaned up our old job tickets to help find and reconnect with previous clients and transformed the filesystem into an organized job system. She even included the approved samples in the dockets for consistency on repeat orders.  Our management team's comments included:
"Debbie knows where everything is.  She can always find the dockets in the OTView system, and that helps me a lot." ~ Michelle
"Debbie does so many things well.  She follows up on her jobs, helps with the digital Zünd and the Xanté machines, and steps in to help me get the SOP's completed." ~ Joe
She is meticulous at entering the specifications, noting the delivery location, and ensuring all necessary approvals are received from the clients prior to printing." ~ Dave
"Debbie always makes sure there are samples in the docket for reprints. Including the folding dummies!  Plus, she is ALWAYS here if I have any questions." ~ Norbi
"As we struggled to get work during this downturn, Debbie helped me reach out to past clients and introduce them to our new capabilities, including promotional items!" ~ Joan
Thank you, Debbie, for all you do to keep us organized.  Your hard work made March the best month of 2021 yet, and has helped ensure our continued success.
Map loading, please wait ...
JP Graphics, a full-service printing company, is certified woman-owned and a small business by the state of California and is a Bay Area Green Company. Located at 3310 Woodward Ave, Santa Clara, CA 95054, our 33,000 sq. ft. facility houses a state of the art prepress department, numerous offset and digital presses, a complete bindery, including lamination, and diecutting. Additional services include fulfilment, large format, and mailing. We deliver all over the Bay Area and ship all over the world.