Cool Earth Solar – JP Graphics Print Partner of the Month
JP Graphics prints for a lot of interesting and unique companies which offer some cool and useful products and services.  This month we are featuring our Solar Panel providers, Cool Earth Solar! 
JP Graphics is proud to be a certified green company, and solar is a key contributor to our success.  Thanks to Cool Earth Solar, we now have a total of 160 kW of solar on the roof.
We're excited about the clean energy produced by our improved solar capabilities, and believe eco-friendly results are definitely a cause for celebration!
Cool Earth Solar believes that everyone should have access to affordable and abundant energy from a clean energy source, and we couldn't agree more.
In 2019, SunPower recognized the team at Cool Earth Solar and deemed them the 2018 SunPower Commercial National Dealer of the Year! Not bad for a small locally owned business.  Keep up the great work, and thanks for making us look good!
Cool Earth Solar provides full-turnkey solar and energy storage solutions for their residential and commercial customers.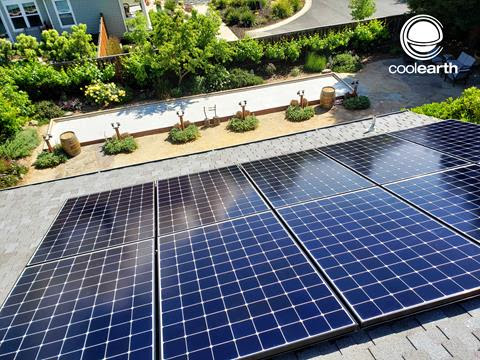 Cool Earth Solar offers free consultations to see if solar or storage solutions are right for your business or residence. 
Plus, if you use the promotional code
JPGraphics
now through the end of the year, you can receive a $500 Rebate!
Schedule your consultation below: