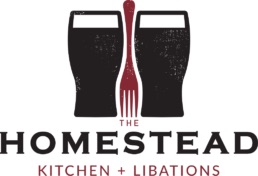 JP Graphics prints for a lot of interesting and unique companies that offer some pretty cool and useful products and services… and we couldn't think of a better way to ring in the New Year than with The Homestead!
The Homestead Kitchen + Libations is a full-service catering company with a reputation for creating exceptional, restaurant-quality experiences.
Formerly Justin's Catering, they have gone through a major re-brand and remodel, and the space is warm, welcoming, and fun, and the food is amazing!
Our menu for our Christmas party was one of the best ones yet.  (I especially LOVED those mashed sweet potatoes!)
Their culinary team is known for producing exceptional, restaurant-quality meals, which you can experience at your next big social gathering, at work with their Daily Fuel Cafés and corporate catering options, or any day of the week at their brand new Eatery & Bar.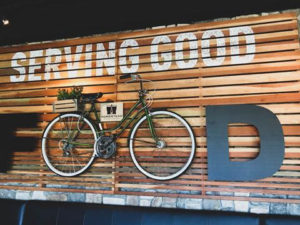 Best of all, every dish is created from scratch, utilizing only the freshest seasonal ingredients, which they source locally whenever possible.
We hope you check them out in the new year, and let us know what you think!  In the meantime, be sure to check out the pictures we posted on Facebook, and have a Happy New Year!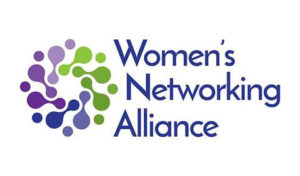 JP Graphics prints for a lot of interesting and unique companies that offer some pretty cool and useful products and services… and since today is Women's Entrepreneurship Day, we wanted to highlight the Women's Networking Alliance (WNA).
Building connections is essential to success in any industry, but even more so for small businesses. As a woman owned company, JP Graphics is not only an active member of one of the WNA Chapters, we've also supported the organization and many of their members throughout the years.
WNA provides a forum to create connections with other like-minded business owners. By building one-on-one relationships outside of regular group meetings, and encouraging community projects throughout the year, they create connections for both personal and professional growth.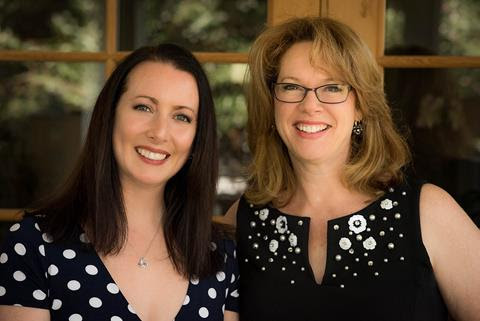 President, Carla Bohnett, and Vice President, Tracey Lee Davis, assumed ownership of the organization in June of last year, and have helped grow WNA throughout the Bay Area and Arizona!
They attribute the organization's success and the success of their members to the connections they help forge with other women entrepreneurs. Chapter members know each other's strengths, passions, and goals, and they feel confident passing each other's information on in both their personal and professional circles.
Since women account for 85 percent of consumer purchases and control $20 trillion in global spending, it seems only fitting we celebrate (and support) some of the entrepreneurs that are helping drive economic expansion in our communities, and are proud to print for such a great group of female founders!
Celebrate Women's Entrepreneurship Day and  support a woman owned business in your community, by connecting with a WNA member on the WNA Member Page.
For those of you who are a small business owner, block off some time to visit a local WNA Chapter and create some new connections!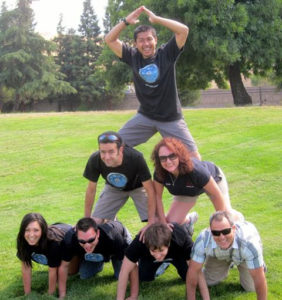 JP Graphics prints for a lot of interesting and unique companies which offer some pretty cool and useful products and services…  this month it's the amazing team at WESTPAK! 
WESTPAK provides high-quality testing services and ensures their customer's products can withstand the environment they've been designed for. From salt fog testing for corrosion evaluation, medical device package testing for doctors, to drop and vibration testing ensuring packages arrive with un-damaged products, it seems the WESTPAK team can test about anything.
Green packaging for a greater tomorrow. As package testing experts, WESTPAK's experience can help business improve their environmental score card ratings.   Which as a sustainable print company, is something we can fully support!  Package testing helps reduce waste, while making sure the product is protected, without over protecting it. A fine balancing act indeed!
With locations in San Jose and San Diego, we hope you'll CONTACT WESTPAK for all your testing needs. 
When you do, be sure to let them know that JP Graphics sent you!
See All 2019 Print Partners Here
September Print Partner / Hunger at Home & Martha's Kitchen
August Print Partner / BrandVia
July Print Partner / Silicon Valley Admin Awards
June Print Partner / Lawless
May Print Partner / SVO & SJ Works
April Print Partner / Courageous Kids
March Print Partner / Gamelan Bay Herbs & Kratom
January Print Partner / Ancient Stones Nurturing Naturals